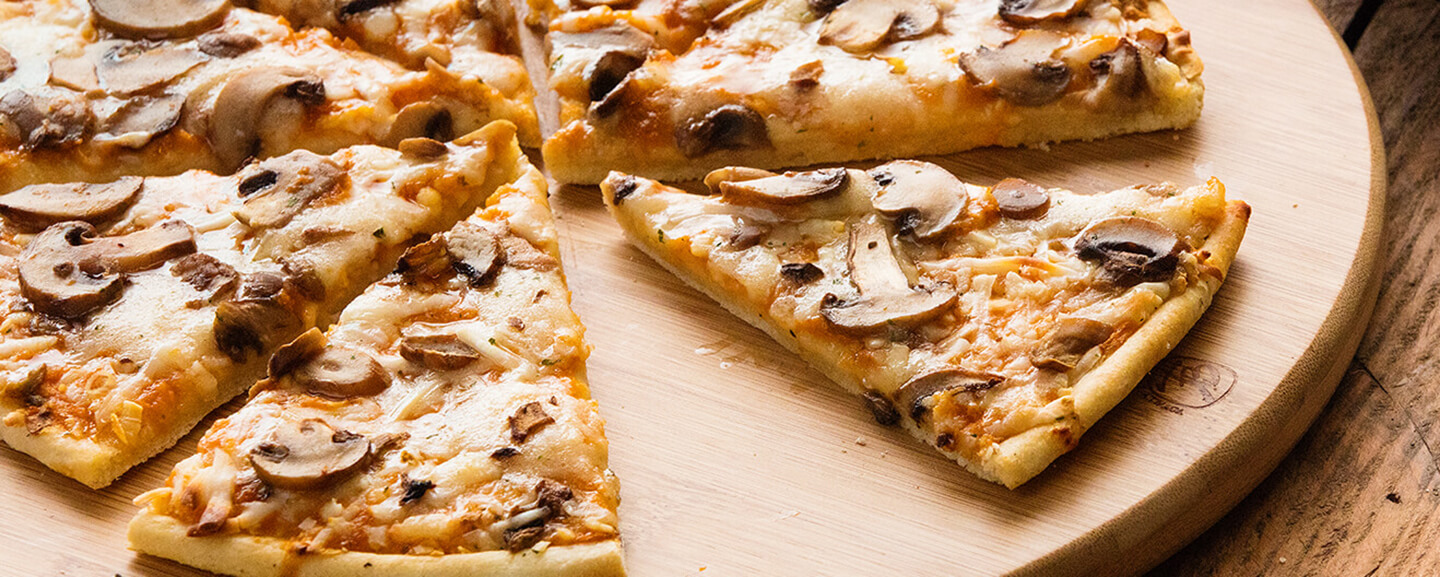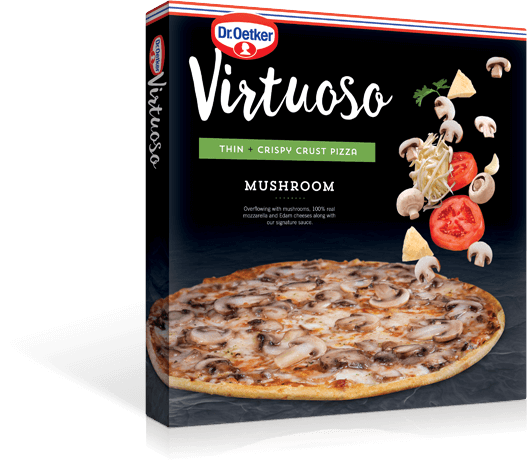 Mushroom
Thin + Crispy Crust Pizza
Overflowing with mushrooms and 100% real mozzarella and Edam cheeses along with our signature sauce, the Virtuoso Mushroom Pizza doesn't leave much room for anything else atop its deliciously Thin + Crispy Crust. This pizza is piled high with fresh flavor — plus it's vegetarian! But that doesn't mean you have to be a vegetarian to enjoy it.
People who love mushrooms on their pizza trust our authentic frozen pizza baking traditions. Discover our Virtuoso Mushroom frozen pizza, one of best vegetarian pizzas around.
Baking Directions
LET THE ANTICIPATION BEGIN. Preheat oven to 425˚F. Keep pizza frozen while preheating. Oven temperatures may vary; adjust temperature and bake time as necessary. Remove pizza from both its box and stay-fresh cellophane. Place frozen pizza directly on middle rack in the oven. For best results, DON'T bake on cookie sheet or pizza stone. Bake 12-14 minutes until cheese is melted and crust is golden brown. CAUTION — PIZZA WILL BE HOT. PRODUCT MUST BE COOKED THOROUGHLY TO 160˚F for food safety and quality.
Refrigerate or discard any leftover portions.
Not suitable for microwave ovens — PLEASE DO NOT MICROWAVE.
Do not allow product to thaw.
Do not eat uncooked pizza.